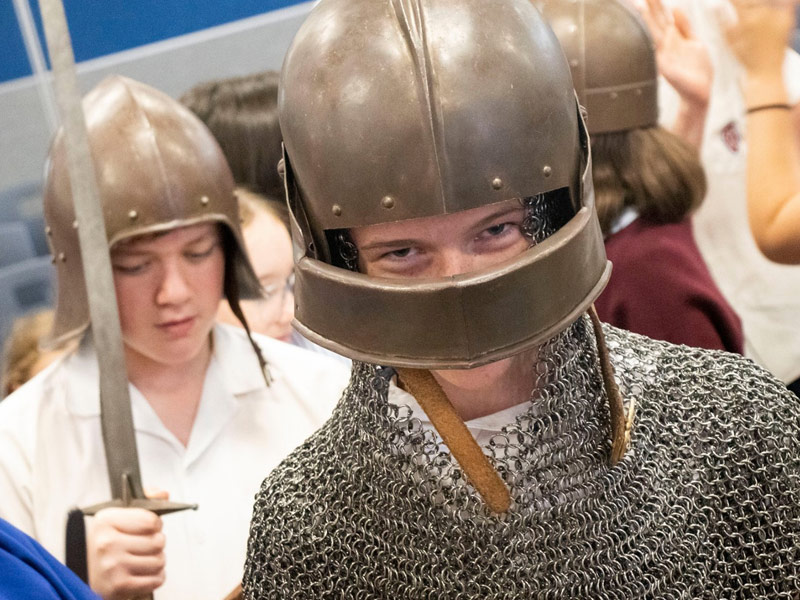 Why the medieval era was so dark? Because it was full of knights!
Earlier this term, our Year 7 and 8 students were presented with a very entertaining and educational view of life in the Medieval, Viking and Ancient historical periods. As part of their Stage 4 site study for History, our students learnt about the weapons, armour and tactics of these historical civilisations.
Presented by James Adams Historical Enterprises, the two hour session covered many aspects of the middle ages beginning with an explanation of Viking and Saxon tactics and why knights overcame them, rendering such armies obsolete.
Learning how weapons and armour evolved and were used was a particular highlight. Students enjoyed the opportunity to be hands-on as they were put into both mail and plate armour to get a real feel for their respective advantages and disadvantages.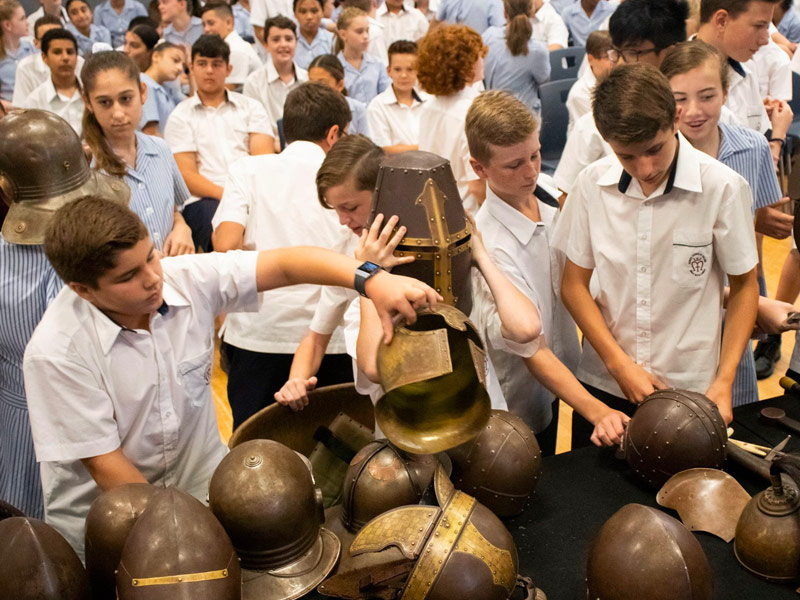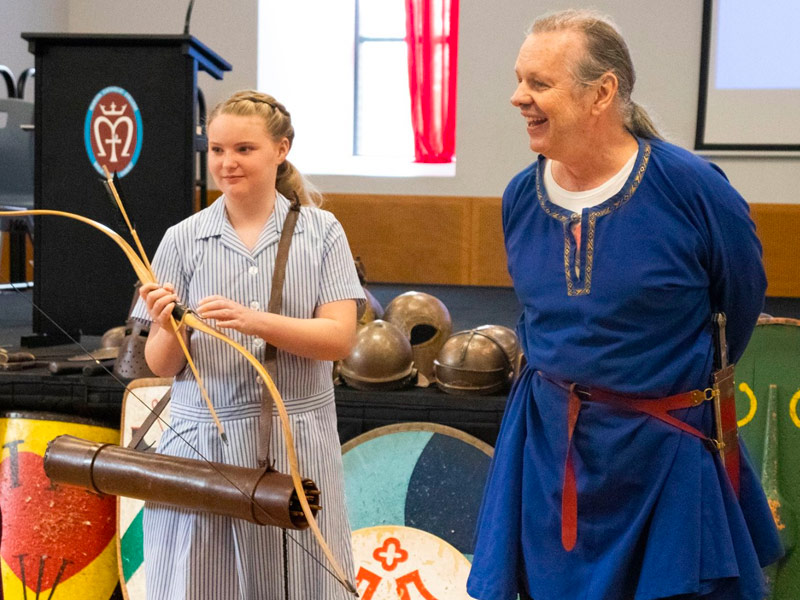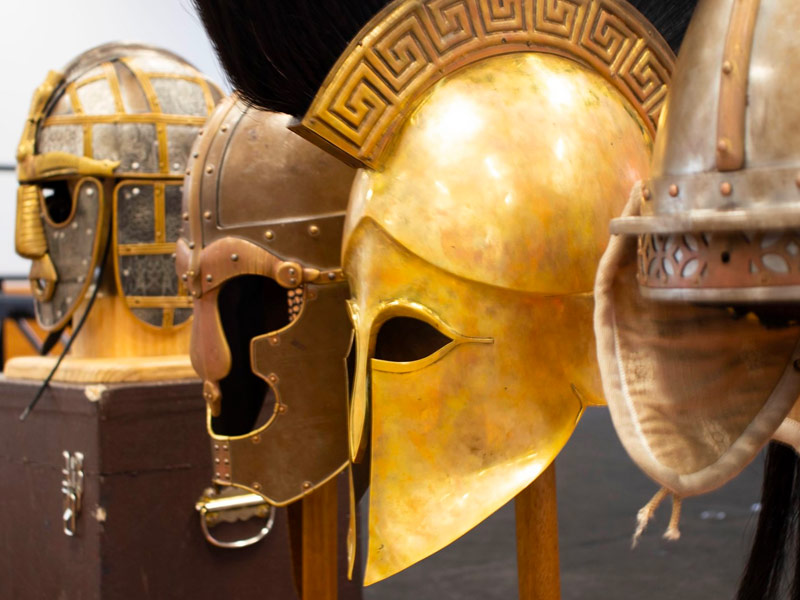 Law and order, as well as torture methods were discussed, and it was inevitable that a few students would end up in a pillory - a wooden framework with holes for the head and hands, in which offenders were formerly imprisoned and exposed to public abuse.
Longbows and crossbows were compared as well as polearms and pikes, which were also mentioned and students learned how these, along with guns, ended the era of knights!
Thank you to James Adams Historical Enterprises for attending our College and providing our students with some great insight into these historical periods.