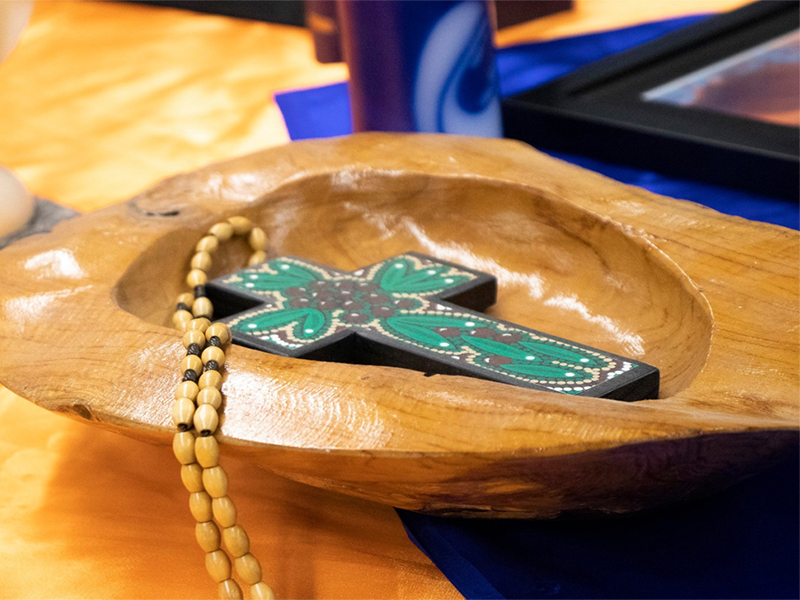 In week 8 of last term, all parents of students involved in the Term 3 "Test Runs" of the Draft New Curriculum in Religious Education, were given the opportunity to share their feedback and insights.
Thank you to all parents who were able to do so. Over 450 parents from across the Diocese have responded and there has been a positive response with the majority of parents agreeing to each of the statements listed below:
My child has been enabled me to think about their faith
My child has connected what they have learned to their life
My child has responded positively to their lessons
My child has spoken about their lessons at home
Important insights and points of feedback were also provided which, along with feedback from students and teachers, will be read and reflected on by Mission leaders as they continue to refine the Draft New Curriculum.
At Marian Catholic College, Years 9 and 10 were involved in the "Test Runs" and in order for us to deliver quality Catholic teaching in a way that is relevant to our students lives we conducted numerous student surveys throughout the implementation of the Learning Cycles.
Below is a snapshot of what students said about the "Why is care of our common home" and "Is religion a force for good or evil" learning Cycles:
The topics are more relatable and informative and interesting.
I think the topics we are covering are very interesting and relevant to today's society and the way we need to go about our lives as Christians
This terms religion lessons are challenging but I have learnt a lot from them
I like how all the information and content we use links and relates to our overall assessment at the end of the term.
You are required to think a lot more and contribute your opinions more throughout the classes
In Term 4, Years 9 and 10 will continue to use the Inquiry model in their learning in Religious Education classes which has proven to be successful in the "Test Runs".