Congratulations to Paterson House who snapped up the Swimming Championship title at our recent Swimming Carnival. With a steadfast lead of almost 100 points our Paterson House Captains Charli Orsini and Makayla Bleza were excited to have Paterson's name on the shield once again – winners for the fourth year in a row.
The competition was strong with House rivalry fierce as students competed for points on the day. All students got involved in the spirit of the day with some great participation and competitive racing.
Students and House Patrons made a splash at the end of the day in the traditional lilo race – there were slips and slides, but MacKillop took possession of the "Kickboard Trophy" after a nail-biting finish with Sutherland nipping at their heels (or fins).
It was a great day and we were blessed to have been able to run the carnival with the current COVID-19 restrictions in place. Special thanks to Mr Adam Thomas for his organisation of the carnival and congratulations to all the students, student helpers and staff for their efforts and positive attitude.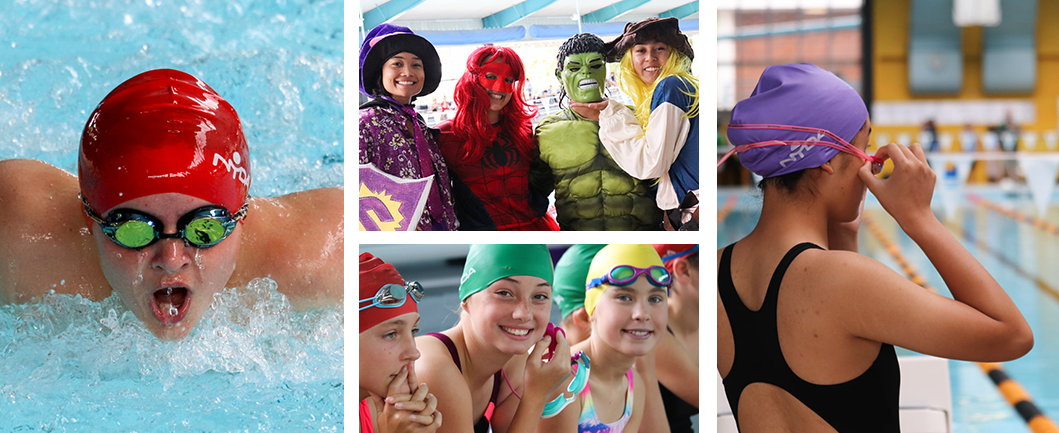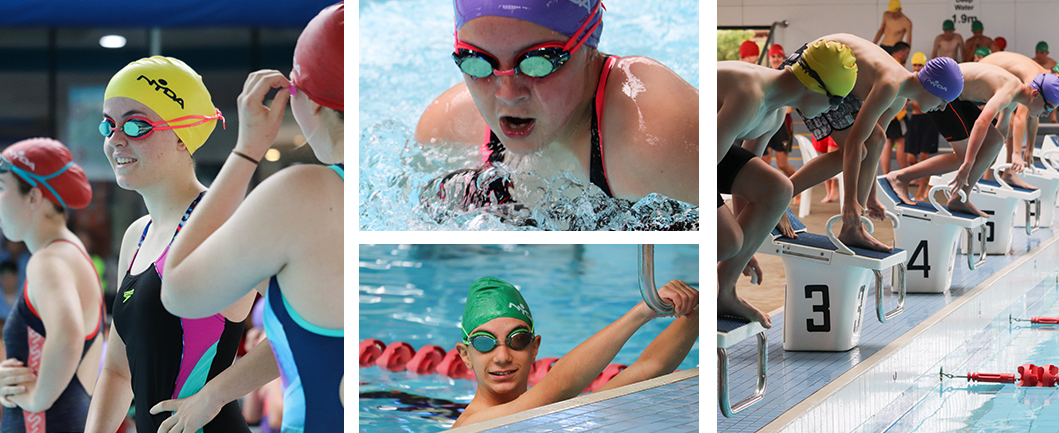 FINAL HOUSE POINTS
Paterson – 947
MacKillop – 850
Bradman – 735
Sutherland - 724
CONGRATULATIONS TO THE FOLLOWING AGE CHAMPIONS
| | | | |
| --- | --- | --- | --- |
| Age Group | 1st | 2nd | 3rd |
| Age 12 Boys | Christian Blake | Blake Williams | Alex Tagliaferro |
| Age 12 Girls | Kiara Finucane | Skye Melrose & Charli Aplin | |
| Age 13 Boys | David Soliman | Cooper James | Cayne Reid |
| Age 13 Girls | Andra Vintila | Sahara Knipler | Isobel Clark |
| Age 14 Boys | Oliver Coucke | Lachlan McLaren | Zac Nicholls |
| Age 14 Girls | Charlotte Burton | Sarah Rayner | Emily Simpson & Leila Balangon |
| Age 15 Boys | James Cruz | Andrew Waldon | Lachlan Blake |
| Age 15 Girls | Alija Barker | Laura Waldon | Ashley Davie |
| Age 16 Boys | Ethan Rayner | Bronson Carter | Dylan Micallef |
| Age 16 Girls | Kyla Hau | Aiyana Lelov | Deanna Stevens |
| Open Boys | Jordan Stubing | Braith Sandy | Max Covington |
| Open Girls | Nellie McMillan | Olivia Nati | Charli Orsini |