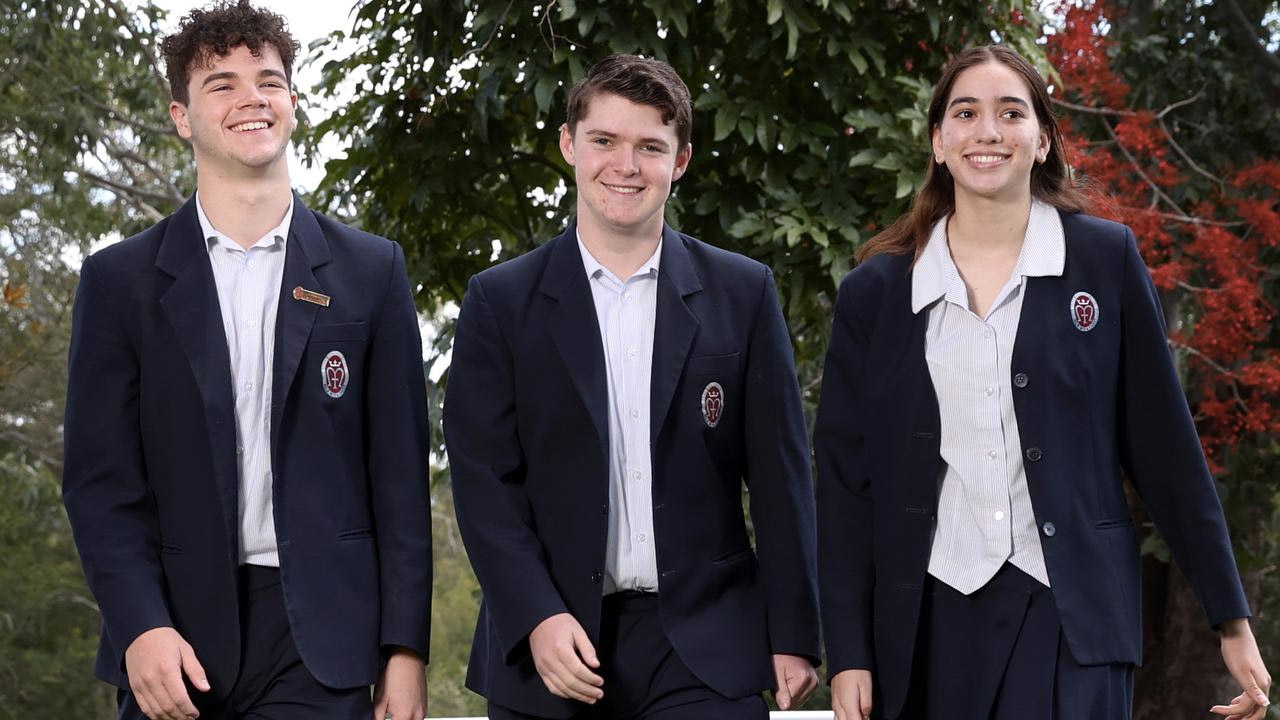 HSC students Joshua Bridge, Lachlan McDonald and Tabitha Besterwitch after their HSC exam. Photo Credit: Richard Dobson
Experts and students have dubbed this year's HSC ancient history exam a challenge. Here were the curveballs
Niche questions about Roman gods worshipped in the households of Pompeii and a section asking about the emperor Tiberius kept Ancient History students thinking on their feet in Tuesday morning's HSC exam.
Students at Marian Catholic College, Kenthurst, were among the 6,579 students across the state to sit the exam which probed a wide range of topics from ancient Egypt to the Roman world.
Year 12 student Tabitha Besterwitch, 18, said she felt well prepared especially when it came to answering a question about a famous female pharaoh of Egypt.
"There were a couple of curveballs in a couple of the topics but I think it was pretty similar to past papers we had studied," she said.
She had studied Hatshepsut, a female pharaoh who ruled Egypt from 1507BC to 1458BC, but a question on a specific palace belonging to Amenhotep III was "a little bit harder".
For fellow student Joshua Bridge, 17, he opted to do an extended essay response on the emperor Tiberius in a later section of the paper and how his reign changed the role of the emperor.
"It was tough … Asking about a specific emperor wasn't something I specifically had prepared for," he said.
Lachlan McDonald, 17, said he was happy when the question was about household gods including Dionysius in the first section.
"There were some difficult sections … but you come to expect that in the HSC," he said.
Ancient History teacher Isabella Henderson said some areas were more challenging than others, and the exam ­reflected changes to the syllabus made three years ago.
"Some areas were more challenging than others, it was a paper that fits with the new directions in history, (which asks students to probe why) history is written as it is," she said.
That view was backed up by Barker College Ancient History teacher Kate Dundas.
"When it came to the core section, it was about assessing how valuable sources were, there are questions about problems and different interpretations and perspectives in history – rather than just stating what a source says," she said.
In later questions the exam mixed up different parts of the syllabus in essay ­questions, Ms Dundas said.
"It is designed to be less predictable – now they are mixing syllabus dot points together so you can't memorise and regurgitate." she said.