Lifted Leaders 22 - Catholic Youth Parramatta
On Thursday the 24th of February, eight students from the Senior Leadership Team attended the Lifted Leaders Forum where we were able to meet new people and discuss leadership matters within the Catholic Parramatta Diocese.
Upon arrival we were separated into tables and mixed with leaders from all different schools across Parramatta. We shared ideas and discussed with our table groups about our school, including what made our school unique and our focus for 2022 as leaders. We heard from Mr Greg Whitby and Bishop Vincent Long, who spoke to us about the importance of us as leaders.
We then heard from singer, Alyssa Agius, who involved the whole audience in singing along and shared with us that "We all have a unique purpose that only we can fulfil". Our school captain, Olivia Tesoriero then delivered an amazing speech about Marian and the plans for our leadership team.
Marian was also lucky enough to win the only challenge of the day in a game of "Jockey up, Jockey down", which is similar to Simon says. This was a major achievement, considering we won against reigning champions, Oakhill and were the first CEDP school to ever win in its history!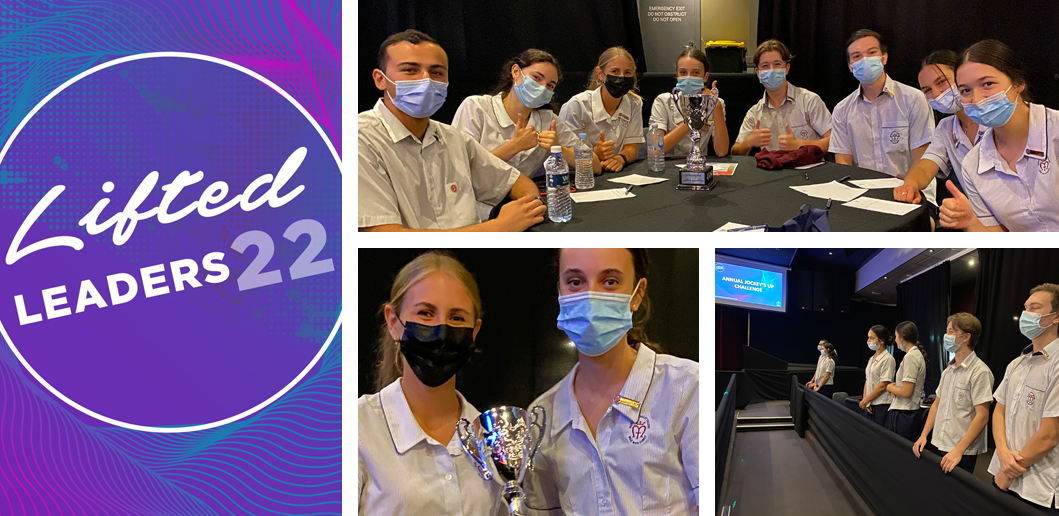 Overall, it was an amazing and enjoyable experience to learn about the different aspects of leadership amongst a range of Catholic schools in the Parramatta Diocese.