Our Vision
To be a faith-based learning community that:
Seeks out contemporary educational practices in learning and wellbeing for all
Challenges all learners to foster growth in learner capabilities to be the best version of themselves.
Provides a balance of opportunities for students across all areas of College life.
Our Mission
Our Mission is to educate, inspire and empower our students as they Walk with Christ on their journey of personal excellence.
Our school vision is aspirational, naming contemporary educational practices that challenge learners as our core business. The capacity to foster the skills and talents through helping them identify growth as they strive continuously to be the best people they can be is central to our calling as Catholic educators.

At Marian Catholic College, we often talk about the journey we undertake as we Walk With Christ. On this journey, we try to follow the same path as Mary, with all its joys, sorrows, successes and challenges. At the same time, this shared path takes us all in different directions in life and allows us to pursue our own individual goals and ambitions. It is undeniable that the Christian tradition, expressed in Catholic education, is focussed on the whole person, recognising that the realisation of our God-given talents can only be fully achieved if people possess the hope and capability to persist in their quest for personal excellence.
Our History
Marian Catholic College opened in 1988 on the Kenthurst site with an enrolment of 53 Year 7 students.
It is a co-educational, comprehensive Catholic secondary school in the Diocese of Parramatta, catering for students from Years 7 to 12. Currently there are 1032 students enrolled in the school.
The College was set up to provide a Catholic secondary education for children of families from the parishes of Arcadia, Kellyville and Kenthurst. Its origins reflect a large degree of parish community involvement in the years prior to 1988.
The school motto "Walk with Christ", chosen after widespread discussion with students and staff, represents our journey through school and life – a journey we all walk with Christ.
The school was named Marian Catholic College because it was founded in 1988 which was proclaimed a Marian Year of the Church. Thus the school adopted Mary as its patron. Mary is seen as our model in our human attempt to live the values of Christ.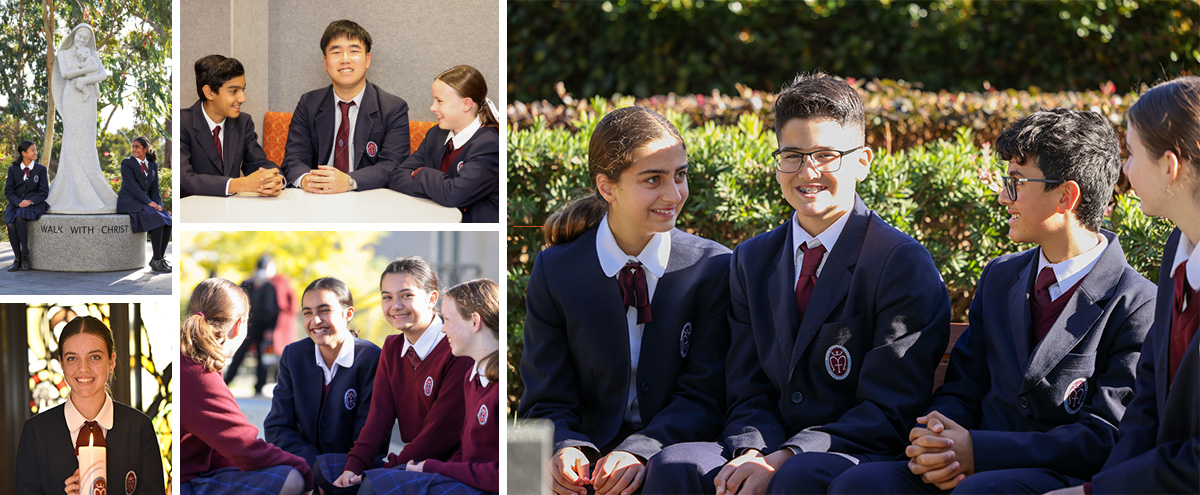 Alumni
Marian Catholic College celebrated its 25th Anniversary in 2013 and has grown considerably since opening in 1988. For this reason, the 'Marian Catholic College Kenthurst Alumni' Facebook Page has been set up to reconnect former students with each other and the school.