Through education, we inspire and empower our students as they Walk with Christ on their journey of personal excellence.
This statement of purpose clearly centres our motto, Walk with Christ, in all we do while naming learning as our core business. The intellectual – the head, is the way in which we seek to foster in our students, both inspiration, the motivation, the values – the heart, and finally the capacity, the skills and talents – the hands, to strive continuously to be the best people they can be.
Our Mission
Marian Catholic College is a caring community with a family atmosphere linking parents, students, staff and pastors.
Marian Catholic College accepts each student as an individual with unique characteristics and needs. As a community, we will strive together to develop in each student a sense of purpose, value and a positive self-image.
Marian Catholic College attempts to give each member of the community the confidence to achieve excellence in learning so those individuals are prepared to face the many challenges of the future.
Marian Catholic College strives to encourage acceptance of each member of the community by recognising Christ in all people we meet.
Marian Catholic College recognises the need to be flexible in an ever-changing society and allows flexibility and variety in its curriculum.
Marian Catholic College is committed to developing a faith community based on the love of God, the values of Christ, and a devotion to Mary.
Marian Catholic College will constantly review its policies, practices and procedures to sustain its vitality and keep its mission alive.
Our History
Marian Catholic College opened in 1988 on the Kenthurst site with an enrolment of 53 Year 7 students.
It is a co-educational, comprehensive Catholic secondary school in the Diocese of Parramatta, catering for students from Years 7 to 12. Currently there are 1032 students enrolled in the school.
The College was set up to provide a Catholic secondary education for children of families from the parishes of Arcadia, Kellyville and Kenthurst. Its origins reflect a large degree of parish community involvement in the years prior to 1988.
The school motto "Walk with Christ", chosen after widespread discussion with students and staff, represents our journey through school and life – a journey we all walk with Christ.
The school was named Marian Catholic College because it was founded in 1988 which was proclaimed a Marian Year of the Church. Thus the school adopted Mary as its patron. Mary is seen as our model in our human attempt to live the values of Christ.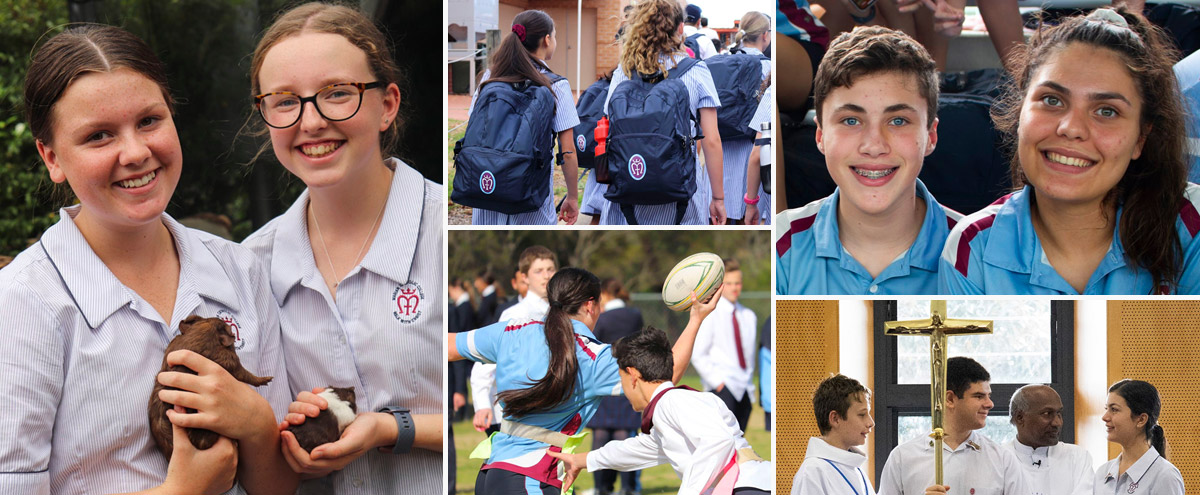 Alumni
Marian Catholic College celebrated its 25th Anniversary in 2013 and has grown considerably since opening in 1988. For this reason, the 'Marian Catholic College Kenthurst Alumni' Facebook Page has been set up to reconnect former students with each other and the school.