Through education, we inspire and empower our students as they Walk with Christ on their journey of personal excellence.
At Marian, our mission is to challenge all learners to achieve personal excellence by providing opportunities balanced across the four areas of College life:
| | | |
| --- | --- | --- |
| | | Mission |
| | | |
| --- | --- | --- |
| | | Learning |
| | | |
| --- | --- | --- |
| | | The Arts |
| | | |
| --- | --- | --- |
| | | Sport |
We seek to engage and holistically educate our students, not only to achieve at school but, more importantly, to lead successful, satisfying lives as positive contributors to our society.
We are delighted that you are considering Marian Catholic College for your son or daughter. To help you, we've outlined some highlights of what makes us different from other schools.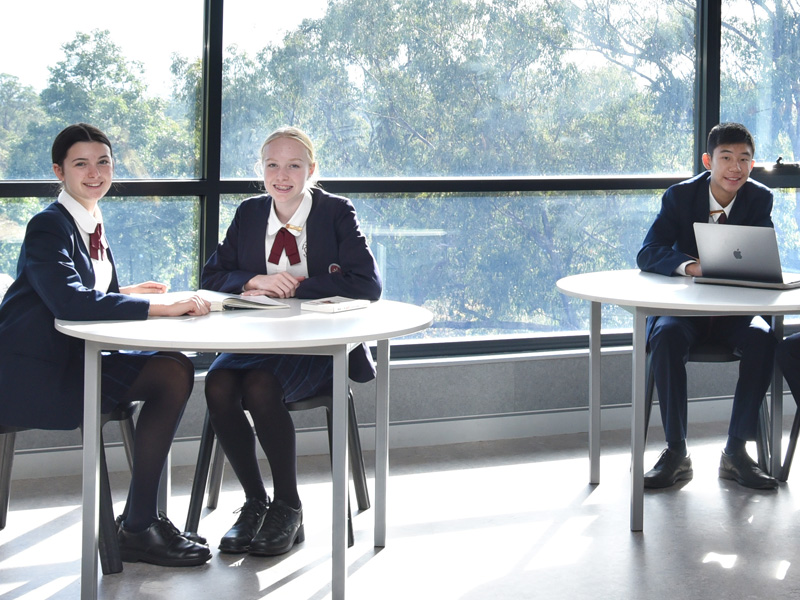 Contemporary Learning Challenging all Learners to Foster Growth
Marian Catholic College is situated in beautiful bushland with panoramic views of the Blue Mountains and the Nepean Plain. The College has modern facilities to support the diverse curriculum it provides.
LEARN MORE
TAKE A 360° TOUR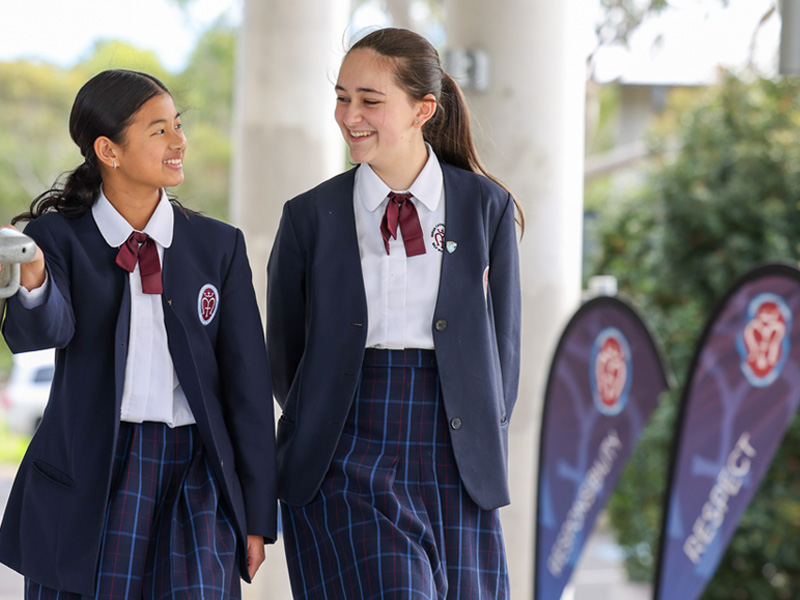 Student Wellbeing that Enables all Learners to be the Best Version of Themselves
At Marian Catholic College we believe that students who are happy, confident and are able to establish meaningful relationships are better placed to achieve positive learning outcomes. For this reason, the College is committed to nurturing partnerships with parents and building and maintaining positive relationships with all students, whilst fostering a sense of belonging. Pastoral programs focus on building resilience, tolerance, good decision-making, study skills and other key areas of development and growth, relevant to adolescents and beneficial into, and throughout, adult life.
LEARN MORE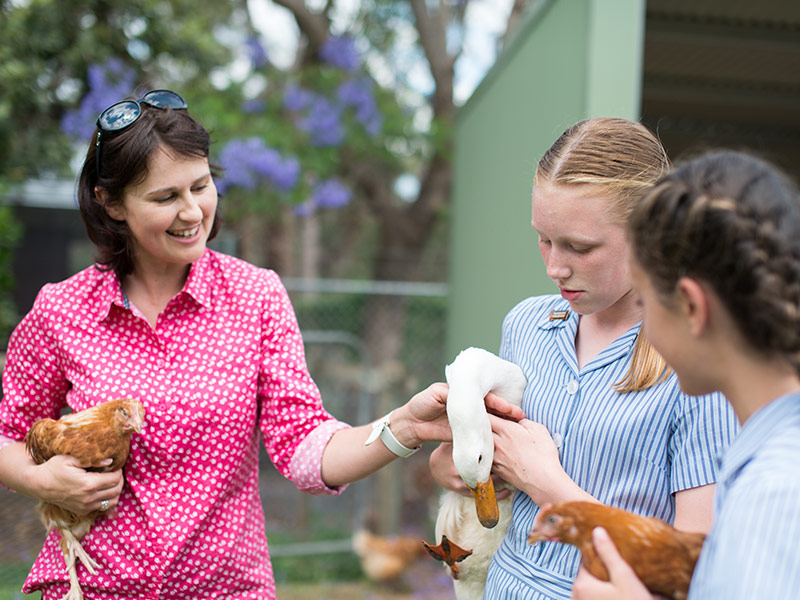 Exceptional educators
At the core of our Wellbeing Program is a team of dedicated professionals who individually monitor the wellbeing of every student. Students are guided and supported by their Homeroom teacher, Year Leader of Learning and House Patron, along with their subject teachers, College Leadership Team and School Counsellor.
Whether teaching or in the office, the dedicated staff at Marian Catholic College are part of a system committed to transforming the lives of every student, every day.
LEARN MORE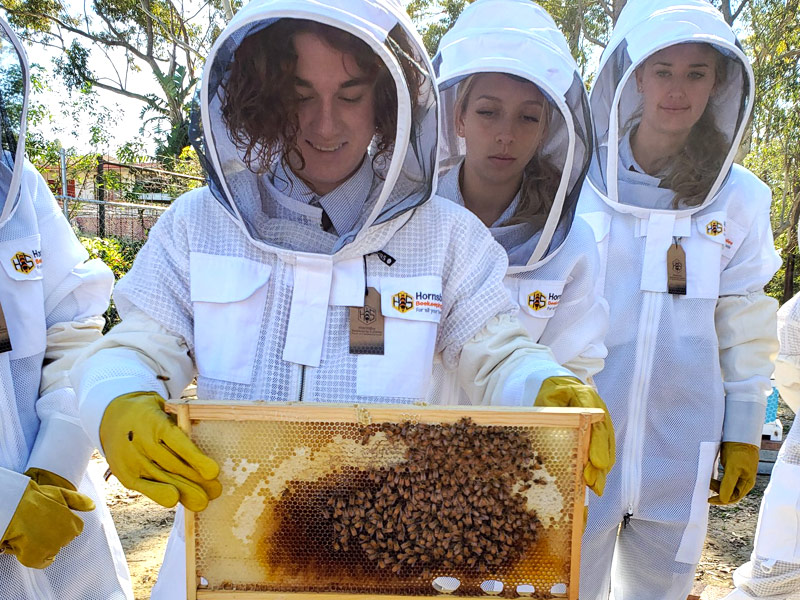 An extensive curriculum
Marian Catholic College provides an extensive curriculum that appropriately supports, extends and challenges every learner. Through a broad range of subject offerings, and a multi-skilled, multi-disciplinary base, the College caters for both academically and vocationally oriented pathways for students. We believe in transforming lives through education and we provide learning support and opportunities that promote valuable progress along the learning continuum.
LEARN MORE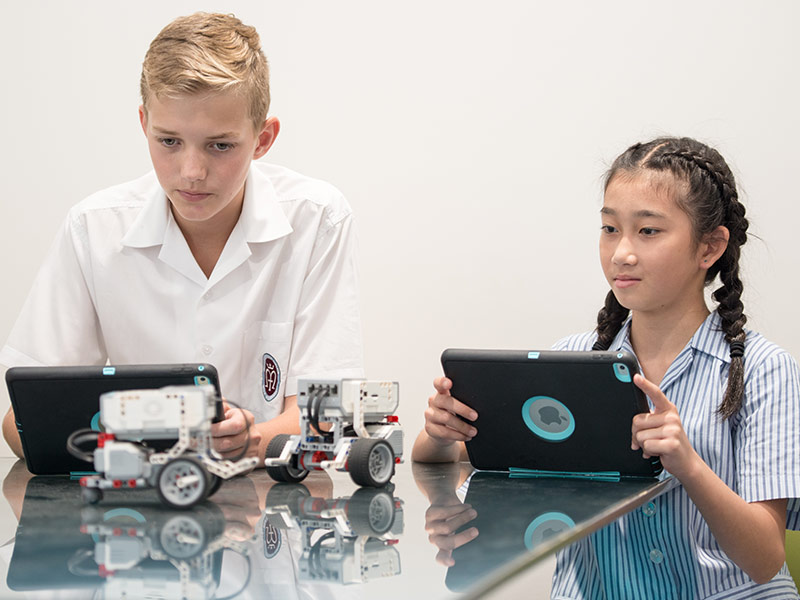 Skills to be future ready
Marian seeks to cater for different types of learners and is at the forefront of educational insights and research. Through extensive data analysis, we aim to know each student as a learner in order to maximise student learning growth and achievement. We strategically support, extend and challenge each learner on their journey of personal excellence. As visionary leaders in education, we focus on the growth of highly developed thinking and problem-solving skills, equipping our students with the knowledge and skills to be future ready and life-long learners.
LEARN MORE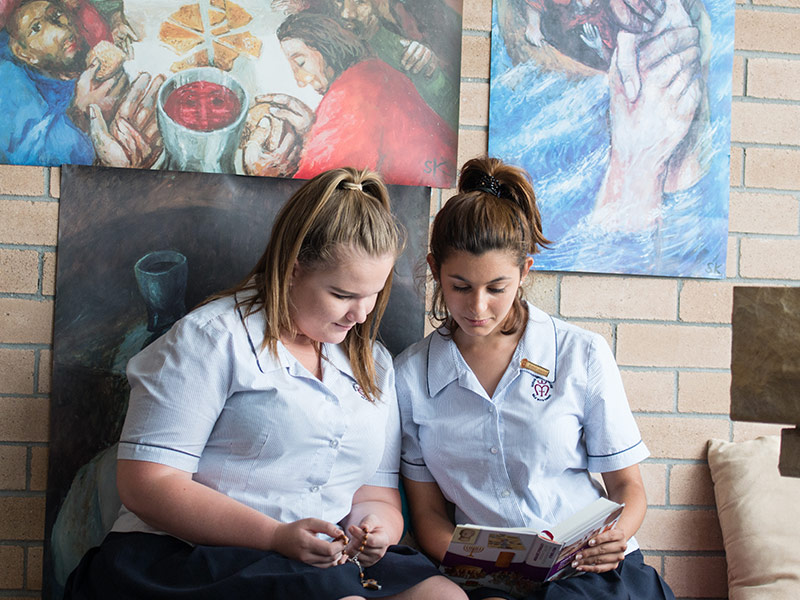 Religious Education
Marian Catholic College is a living faith community that explicitly witnesses Catholic beliefs, values and traditions. Our Core Catholic Values of Compassion, Justice, Service and Stewardship underpin all that we do as we Walk with Christ.
All students take part in religious education classes, liturgical and non-liturgical prayer, and learning experiences designed to nurture and enhance each student's faith development and understanding.
LEARN MORE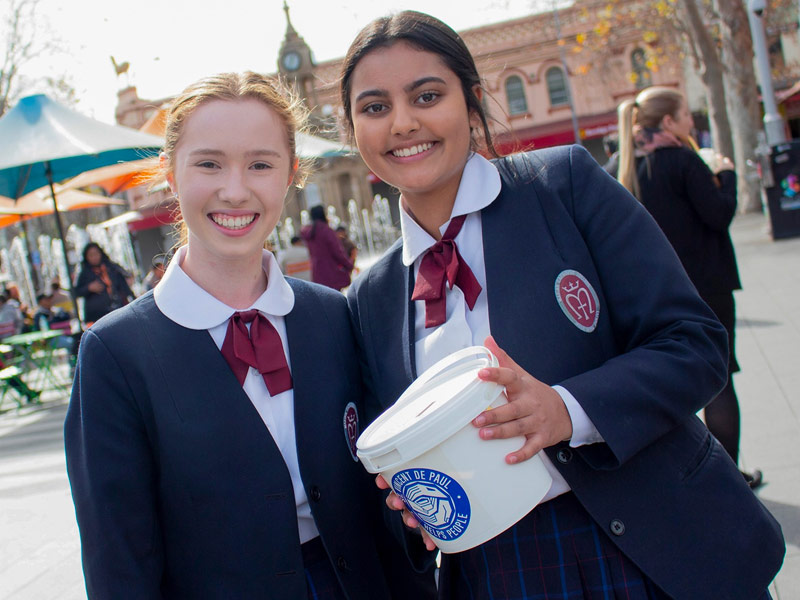 Faith in Action
Throughout the school year, the College comes alive with generosity and compassion as we provide numerous opportunities for students to participate in local community awareness raising initiatives.
Social Justice programs encourage students to take action beyond the classroom where injustice, inequity and inequality prevail. Our Faith in Action program offers students an opportunity to give generously to those in society who need support. Students participate in providing meals through St Vincent de Paul, raise funds to support communities overseas, donate and collect clothing and food during the Winter Appeal and Christmas Appeal and give their time as Catechists at the local State schools.
LEARN MORE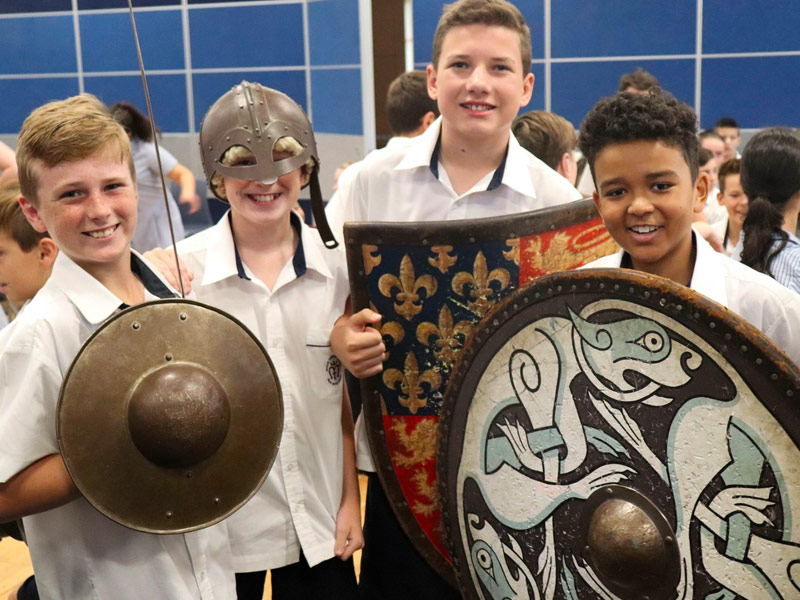 Enriching students beyond the classroom
Marian Catholic College's extensive, diverse and inclusive range of co-curricular activities is a highlight of the school, showcasing the incredible talents of both our students and our committed staff. These activities provide opportunities for students to find success and a sense of their own personal worth beyond the classroom and include:
Mock Trial
University STEM competitions
Max Potential Leadership Program
National Health and Physical Education (HPE) Day
Maths Drop-in
Mathematics and Science Competitions
Maths Olympiad
Gifted & Talented Opportunities
Marian Catholic College Creative Arts Festival
LEARN MORE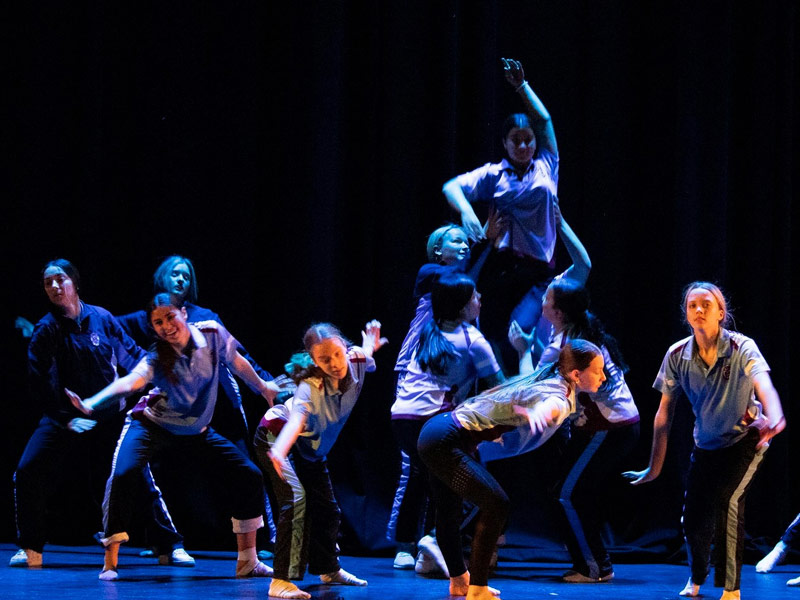 Creative and Performing Arts
Our highly regarded Performing Arts offerings include dance, drama and music groups and are showcased in many ways including musicals, competitions, College performances at the annual Creative Arts Festival (MCCAF). Our Creative Arts and Technological and Applied Studies works are showcased at the annual Marian Art and Design display as well as gaining notable recognition of excellence for student HSC major works.
LEARN MORE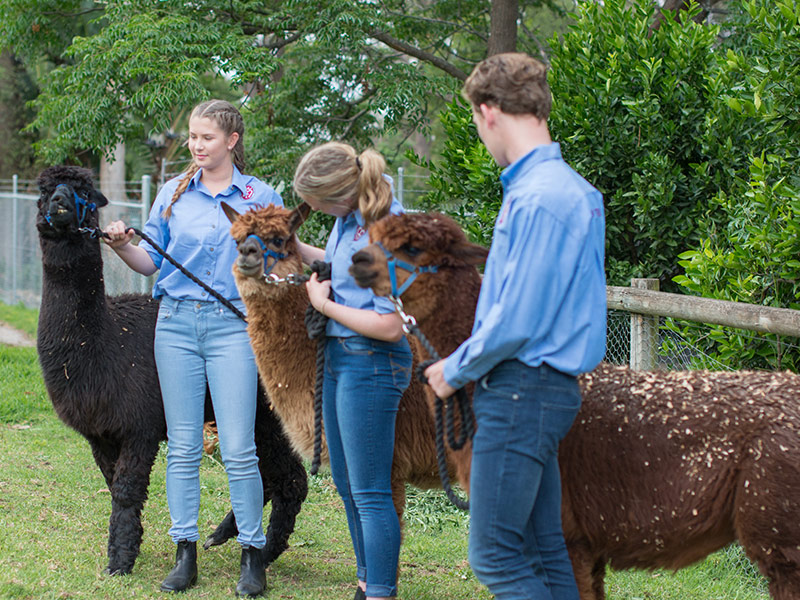 Excellence in Agriculture
Marian's tradition of excellence in Agriculture continues to be a feature of the College. Our dedicated team of staff and students are recognised as high achievers in the industry and are the recipients of many accolades.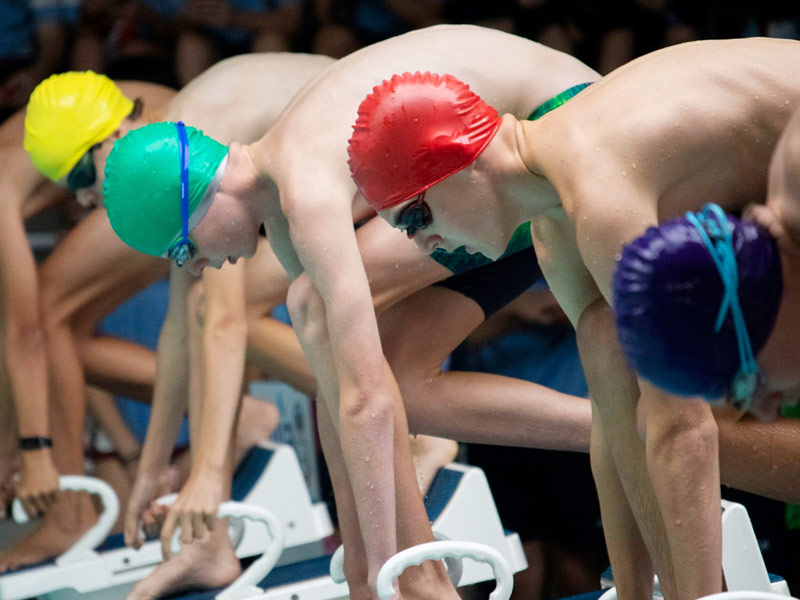 Sport
Our sporting reputation is well established and our achievement in local, inter-school, State and National level competitions is distinctively Marian. Our extensive range of sports and activities is a credit to the staff that gives their time in coaching and managing these groups.
LEARN MORE